Welcome Ben Shapiro listeners.
Get up to 50% off + a free frother for Ben Shapiro listeners Discount applied at checkout, no code necessary
"Let's talk about sleep quality.
Poor sleep can cause weight gain, mood issues, poor mental health and lower productivity. Sleep is in fact the foundation of mental and physical health. Having a consistent nighttime routine is imperative. So if you are struggling with sleep, you need to check out Beam."
- BEN SHAPIRO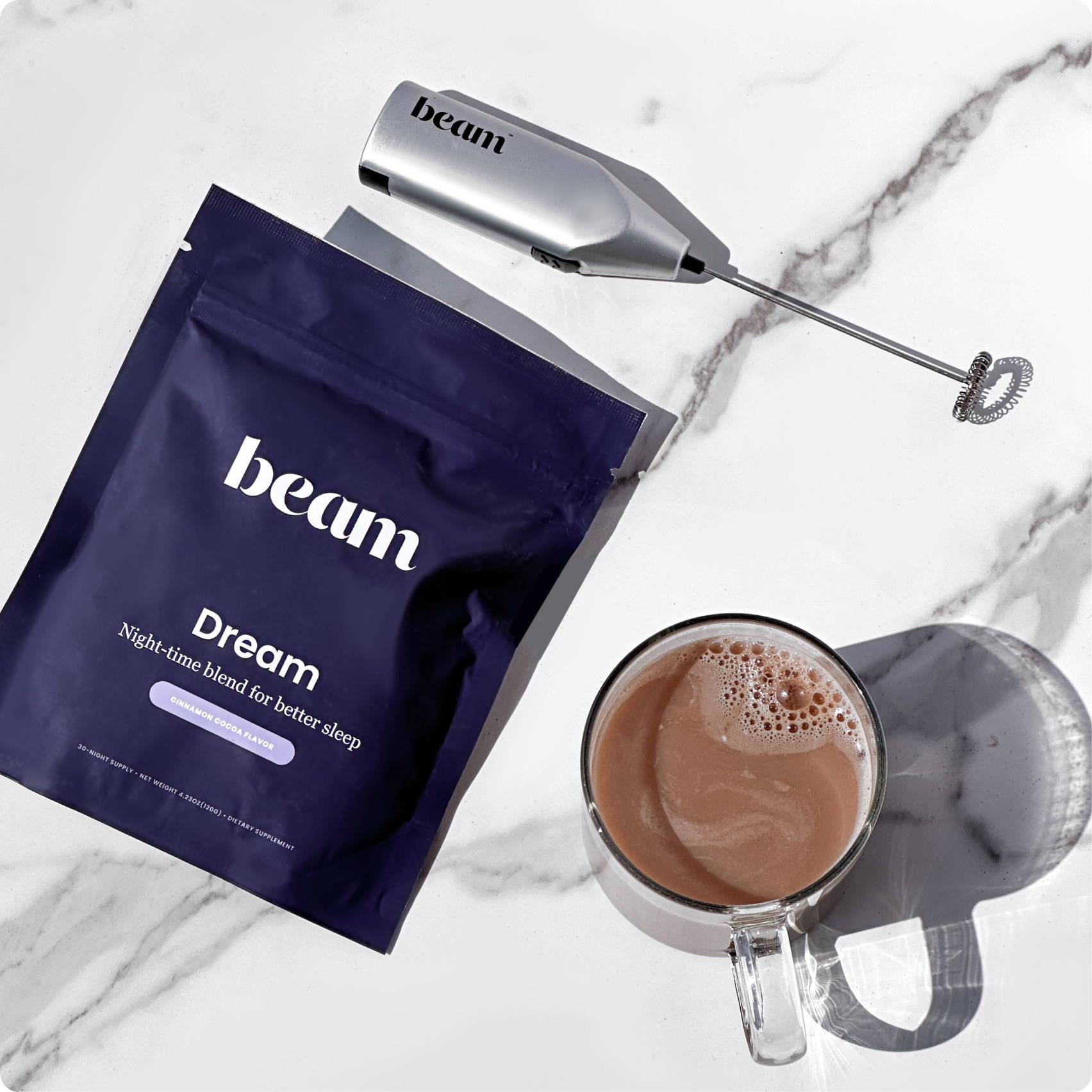 The Power of Dream
Dream Powder contains natural sleep ingredients. Alone, these ingredients are powerful. Together, they make a groundbreaking night-time blend that eases your body into rest, and supports it through all the stages of sleep.*
Thousands of 5-star customer reviews and counting
Jenny H.
Age Range: 25-34
Verified Buyer

I've never slept better....

I made it my goal this year to get to bed early and for something to help me sleep through the night. I cannot recommend Beam enough. I wake up in the morning refreshed and ready to take on the day!
Carrie A.
Age Range: 35-44
Verified Buyer

REM Sleep Increased 20%


I track my sleep, and my REM sleep has increased 20% since beginning a routine with Beam. It's such a great way to get my body ready to rest. The flavor is super tasty and comforting, and I've been more rested than ever. So glad I've added this to my self-care!
Kevin H.
Verified Buyer

Truly the best non-prescription sleep


Truly the best non-prescription sleep aid my wife and I ever tried. Dream helped us sleep deeply and yet wake with no groggy side effect. Very appealing flavor.