Elevate Recovery 101: Here's Everything You Need To Know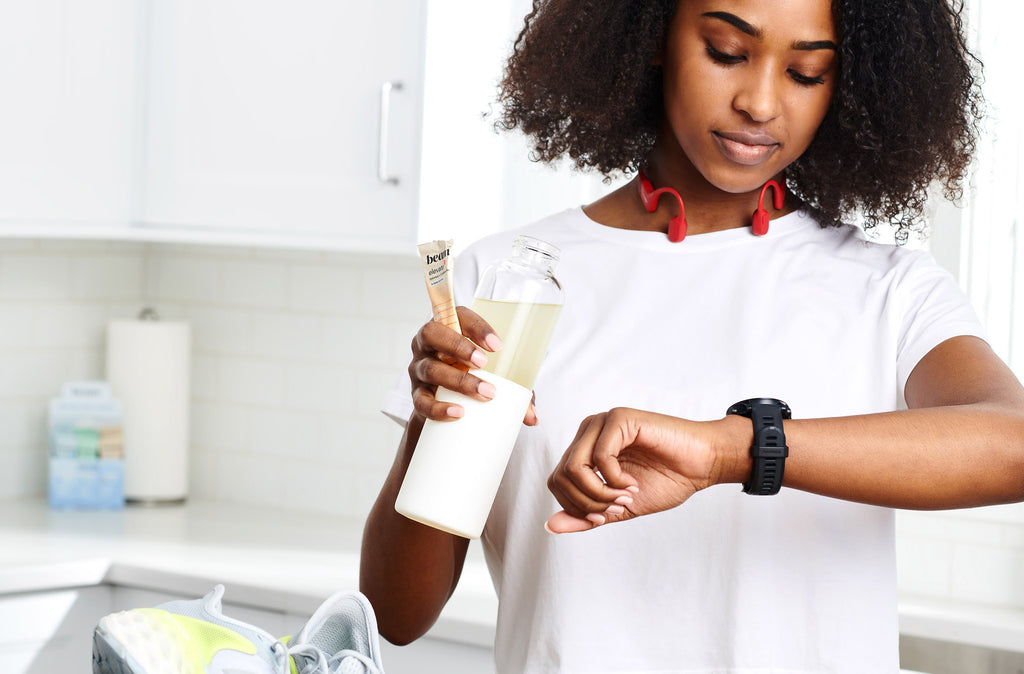 Gains beget gains, but when you're an athlete, recovery is one of the most important parts of your workouts. 
Reality check: 75% of Americans are chronically dehydrated. However, the symptoms of chronic dehydration might not be as obvious as you'd think. Oftentimes, even just mild dehydration can lead to fatigue, lack of focus, impaired brain function, and decreased muscle function. 
In the world of exercise and fitness, the quality of muscle growth, performance, and function is directly tied to hydration. Dehydration can potentially negatively impact muscle growth, muscle mass breakdown, increase injury risk, and compromise endurance.
Our brand new Elevate Recovery is the ideal active recovery solution to improve muscle repair and sustain hydration, helping you get through every workout like a champ (and then get ready for the next one).
What is Elevate Recovery?
This convenient hydrating formulation delivers grass-fed, non-GMO collagen peptides to your body to support healthy joints, skin and hair.* Branched-chain amino acids (BCAAs) restore tired muscles and help your body fight fatigue.* These Beam recovery aminos, alongside our signature electrolyte stack, will leave you feeling brand new.
 Elevate recovery at a glance
Electrolyte blend

Grass-fed collagen peptides

BCAAs 
 Elevate recovery ingredients
Our electrolyte powders are not just a hydration solution, but an elevated supplement to support better energy for each moment of your day. That's why our ingredients are responsibly-sourced. You'll never find any added sugars, GMOs, or artificial sweeteners.
This specific blend of restorative ingredients will ensure you stay hydrated and strong enough for anything.
Grass-fed, non-GMO collagen peptides

Unlike other collagen products, these peptides are hydrolyzed, giving your body the best chance of absorption to reap all the benefits including healthier joints, skin and hair.* Grass fed and non GMO mean you're getting the cleanest source possible.





Branched-chain amino acids (BCAA)

Consisting of three essential acids your body doesn't produce, BCAA's are integral to muscle building and muscle repair. They've also been shown to reduce fatigue so you can feel less tired and more like yourself again.* 
How to use Elevate recovery
Give your body some major TLC so you can keep pushing yourself to the next level by dissolving recovery in 12-16oz of water. Whether you're looking for athletic recovery support, increased protein intake, or some additional muscle repair, Elevate recovery is a great way to keep your body feeling young from the inside out.
Beam tip: after working out, pour one packet into your reusable water bottle for a protein-filled burst of lemon flavor. Shop Elevate recovery today in 15 or 30-serving boxes!
---