Why We Made Core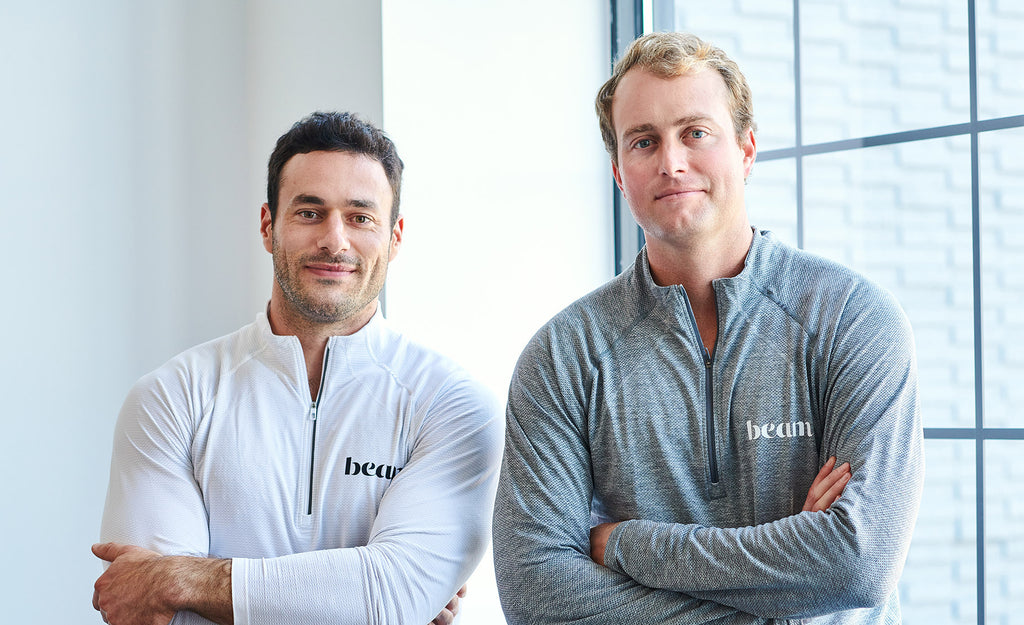 by Matt Lombardi and Kevin Moran

Part stress-buster, part immune-booster, part brain-activator,* Core is everything we've always wanted in a morning drink. Here's why we made it.
As founders of a busy brand, we don't have time to stand at the kitchen counter taking an entire pile of vitamins. And as avid wellness consumers, we wanted a morning drink that didn't taste like sugary grass. We needed something that would help us to naturally reduce the stress of our days and support our immune systems, while giving us the energy to hit the gym after work.
We found that many supplements in the wellness space are designed to help with stress OR immunity OR energy, but very few were designed for all three. So we experimented with different supplement stacks, hand-selected the ones that made us feel invincible and tested their results when combined. Thus, Core was born.
Our results: 
-After taking Core for the first time, we planned the entire following quarter in one week.
-Both of us noticed significant changes in our daily mood.*
-Neither of us have gotten sick since taking Core. Period.*
The Science:
Core is packed with 16 science-backed ingredients—each one chosen based on published research to ensure the highest effectiveness and safety. It includes:
A proprietary Mushroom
Blend
including Reishi, Chaga, Maitake, Shiitake, and Turkey Tail to support your immune and inflammation response.*
A proprietary Vitamin Blend
of Vitamins B6, B12, C, D, and K, which work together to keep your immune system bulletproof.*
Ashwagandha KSM 66©,
a trademarked form of Ashwagandha that is clinically proven to help reduce stress, anxiety, and cortisol levels.
No caffeine
so your brain can function optimally without the anxiety and jitters that come from coffee.
Stress ingredients
The star of the stress stack? Ashwagandha KSM 66©. It's a potent form of Ashwagandha that's made ONLY from the root, and it's clinically proven to reduce stress and stress-related food cravings. Supporting ingredients include Vitamins B6 and B12, Magnesium, and Mucuna Pruriens (read more about Mucuna in the next section). 
Energy and Focus ingredients
Your brain uses 20% of your body's energy. Give it more to work with. Ashwagandha KSM-66©, Vitamin B6, and Vitamin B12 work together to increase cognition, focus, and motivation.* Our breakout Focus ingredient? Mucuna Pruriens, which contains L-Dopa, one of the building blocks of Dopamine (AKA the Motivation Neurotransmitter). 
Immune ingredients
You may be able to feel your brain and mood boost right away, but Core also has longer-term benefits, like immune support.* From our Mushroom Stack to our Vitamins to immune staples Elderberry and Zinc, the immune-boosting* part of Core is fully-loaded. Our ingredients fight free radicals, support the inflammation response, and boost white blood cell production.*
The taste
Our customers kept asking us to make a morning drink—one that would replace their grassy-tasting, artificially sweet morning greens drink. With that in mind, taste (without sugar!) was always a priority. Core has a light, refreshing citrus taste with a hint of strawberry. Honestly, it's so delicious, we'd drink it even if it wasn't fully loaded.
Core is a combination of all the ingredients that actually made a difference for us, and we're thrilled to share it with you. If you're tired of your unpleasant morning greens drink or endless vitamin pile, give Core a try.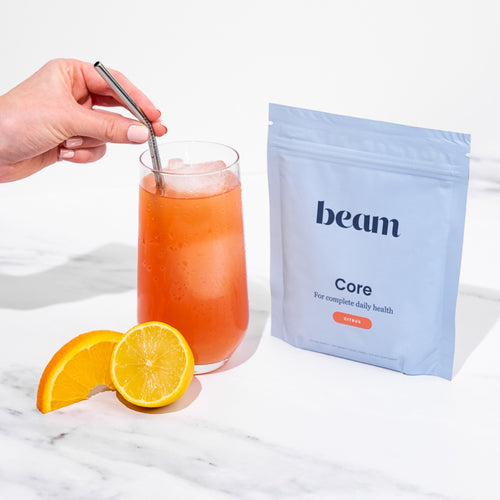 ---